Join us on Zoom for an Epiphany Service on Thursday, January 6th at 7:00 p.m.
To join, please click on the image below to be linked to the Zoom service. The password is 408299.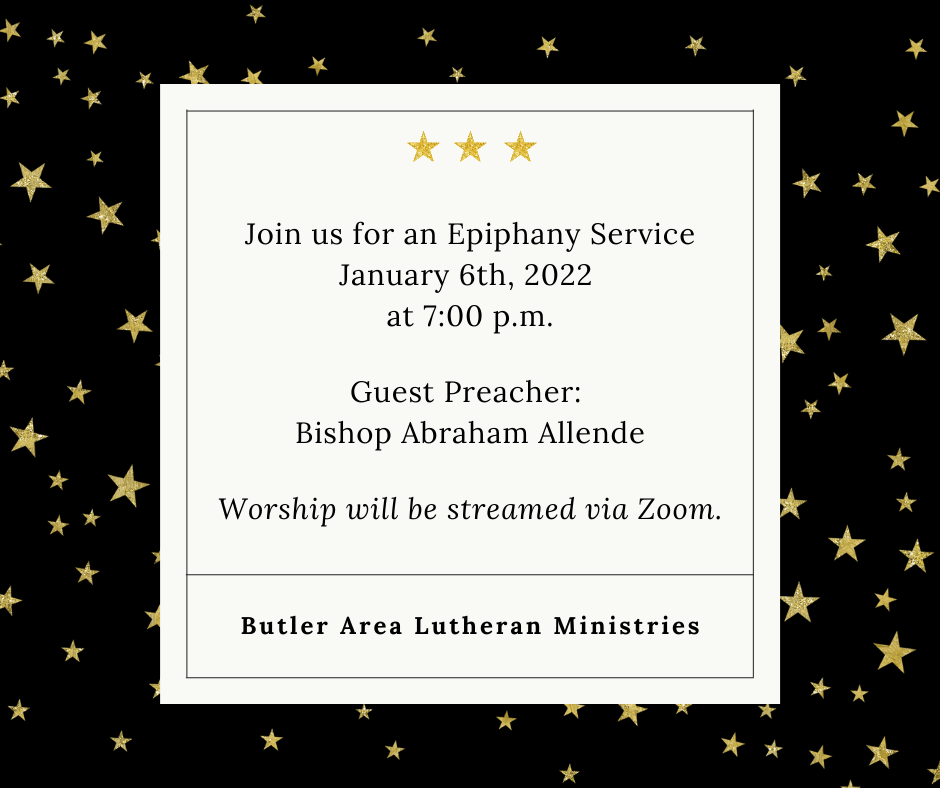 About Bishop Allende
Bishop Abraham D. Allende retired in 2020 as bishop of the Northeastern Ohio Synod. Prior to election as bishop, he had been serving The Lutheran Church of the Covenant in Maple Heights, Ohio, and previously served as Pastor and Mission Developer of Iglesia Luterana La Trinidad in Canton, Ohio.
During his time in the office of bishop, he served as co-convener of the ELCA's Task Force for a Strategy Toward Authentic Diversity. He continues to serve on the Advisory Task Force for the implementation of the strategy. As bishop, he also sat on the Conference of Bishops' Immigration Ready Bench, and the Global Mission Liaison Committee. He has also served on the Committee for Ministry Among People in Poverty.
A second-career pastor, Bishop Allende has held successful positions in the fields of education, broadcasting, and as a professional baseball executive. He is a native of Bayamon, Puerto Rico and reared in the Pittsburgh area.