First English's ministry for children and youth includes the following: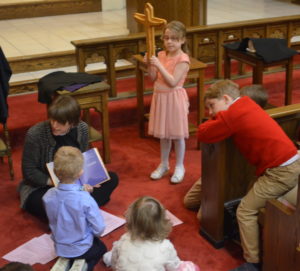 Children's Church is a new ministry in the fall of 2018. It  takes place during the 10:00 AM worship service.  Children gather in the sanctuary for the opening hymns and prayers. Following the children's sermon, all children who wish to attend children's church will process with their leaders to the children's church space downstairs. There, they will experience God's Word
through story, art, music, and more. Parents of young children are welcome
to accompany their kids. All children return at the sharing of the peace so that the whole community can come to the Holy Communion together..
Sunday School takes place every Sunday during the school year at 9:15 a.m. for children in the elementary grades. We currently use the Spark! curriculum, learning Bible stories through a variety of hands-on activities.
Vacation Bible School takes place every year in late June. This half-day program introduces children to Bible stories through music, games, crafts, food and story-telling.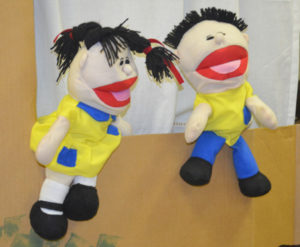 Annual Christmas Pageant takes place in worship in late December, as the children tell the story of Jesus' birth through drama and song.
"Pray and Plays" are occasional outings for children and families to connect Bible stories to every day fun.